Preparing for your IELTS test can feel daunting. There is a lot to know and understand about the test in order for you to achieve the highest possible band score and your goals. While there are no easy answers for how to achieve a high band score, there is a lot you should be doing to prepare for the test and a wide range of strategies you can use to maximize your chances at success. In today's article, let's go on a comprehensive journey through the test and how to prepare for it, so you can learn how best to get a high score in the IELTS test.
Your English skills should be at a high level to get a high IELTS score. Before thinking about the test, you need to think about improving your English abilities. Next is learning the test's structure and examiner expectations. You should consider finding a high-quality language coach to help you.
Before the Test
Before you even think about scheduling your test, you need to understand your current level of English and improve your weak points. The most important thing to understand about the IELTS test is that your level of English is the most important success factor. If you have a low level of English, there are no tricks, tips, or secret shortcuts you can take to get a band score of 7 or 8. You need to put in the work to improve your overall English abilities.
This means you need to give yourself enough time to improve. This could take a long time for some people, or a short time for others. I generally recommend candidates to set aside at least three months to prepare. Increasing language skills takes time and dedication. The more quality time you spend preparing; the faster you'll see your English abilities improving.
Do not be discouraged if you haven't achieved your goals in the past. It can take months to incrementally improve your language skills. The most important aspect to language improvement is consistency. You want to spend some time every day improving your English skills. This can be through listening, reading, writing, or speaking. You should keep in mind that the skills you don't practice will never improve, so if you only spend your time listening to English or reading English then your listening or reading skills will outpace all the others. The key is to dedicate a balanced approach to your studying habits.
So what can you do to improve your English skills before your test? Let's take a look at some strategies.
Passive Skills: Reading and Listening
Your passive language skills can be easier to train than your active ones. When you read or listen, you are consuming material produced by native English speakers. This means that the number of mistakes and unnatural usages you encounter will be lower. (lower, but not zero! Everyone makes mistakes!) However, you can also use reading and listening material to inform your own usage and improve your speaking and writing skills too.
IELTS Reading Test Prep
There is no shortcut to improving reading proficiency. All you can do is read. This doesn't mean that reading needs to be a chore or feel like work. You should be engaging with reading material that excites you. There are millions of books, articles, and stories written in English. There is, without a doubt, something out there which will interest you.
Books
Reading books is one of the best ways to improve your reading abilities and learn new words. The average novel is around 70000 words or more. While reading the same author in the same genre, you'll come across the same types of words continuously. Authors tend to reuse the same words over time. This provides your with valuable repetition and word context. One of the key aspects to language learning is repetition. The two fundamental aspects of language learning are understandable input and repetition. If you can achieve these two core aspects, you'll find that your language skills improve at a much more rapid pace. So, where can we find books to read?
Project Gutenberg


Project Gutenberg is an online library dedicated to providing high quality free eBooks to the world. They do this by providing public domain material at no cost to the user. On Project Gutenberg, you can find thousands of English books to read. These are books which are in the public domain. This means that the copyright on the books has either expired, or it never existed in the first place.
This is good news for you as an English learner! You have easy access to thousands of books to read. Many of them are considered English language classics. There is a catch, however. Most of the books hosted on Project Gutenberg are a century old (or more). It takes a long time for copyrights to expire, so the material that passes into the public domain is usually very old.
So you won't find the latest, hottest novel on Project Gutenberg. The material will be older and will use English in an old-fashioned way, but this isn't necessarily a bad thing. Older authors tended to use a more diverse vocabulary than modern authors do. Reading older English literature will expose you to a wide range of new vocabulary. This is vocabulary you may have never been exposed to otherwise.
If this sounds interesting to you, click here to check out Project Gutenberg's bookshelf! You can find books in any genre from science fiction to history and everything in between.
Here are some suggestions for you: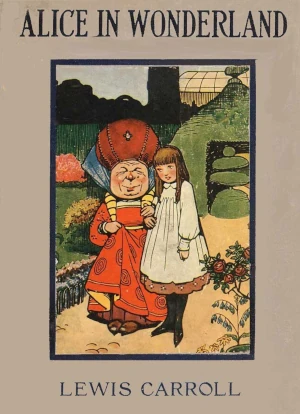 Alice in Wonderland is a famous story written by Lewis Carroll. The story is about a young girl who finds herself lost in a strange fantasy world. It was a story written for children, so the English is fairly easy to follow and understand. Check out Alice in Wonderland here!

The Adventures of Sherlock Holmes is another famous book you've probably heard of. This was written by Arthur Conan Doyle. The story is about a famous detective solving mysteries and crimes. Check out Sherlock Holmes here!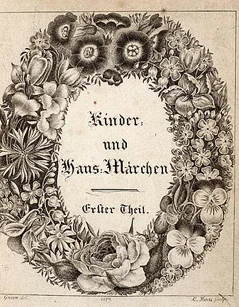 Grimms' Fairy Tales is a collection of fairy tales written by Jacob and Wilhelm Grimm. While they were originally written in German, these fairy tales spread all over Europe and eventually the world. They are well known in English speaking countries and are still told to children today. Check out Grimms' Fairy Tales here!
Loyal Books


Loyal Books is another website that compiles public domain literature and offers it free to the world. This website is smaller than Project Gutenberg, but it offers a key resource that Project Gutenberg doesn't. Many of the books come with both text versions and audio book versions. This allows you to pair your reading with listening. Whenever possible, you should be interacting with English in a multi-media format. Reading while listening is an incredibly useful strategy to improve both skills simultaneously.
Because they both deal with public domain material, you will find overlap in the content offered between Project Gutenberg and Loyal Books. However, as I already stated, the collection of both text and audio into the same place is extremely valuable. It can be difficult to find matching written and audio material. This work is done for you by the kind people who run Loyal Books.
If you're interested in visiting Loyal Book's website, click here to check it out!
Here are a couple of suggestions: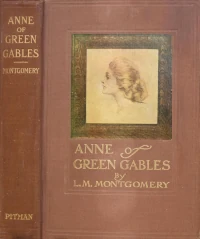 Anne of Green Gables is a book written by Lucy Maud Montgomery. It follows the life of an orphan girl named Anne in the Canadian province of Prince Edward Island. Check it out here!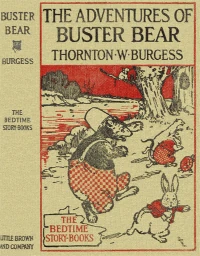 The Adventures of Buster Bear is exactly what it sounds like. It's about the adventures of a bear named Buster. This book was written by Thornton W. Burgess and you can check it out here!
Breaking News English
This is another free resource you can use to practice your English reading skills. Breaking News English offers news articles in 7 different levels (level 1 is the easiest and level 7 is the hardest) along with accompanying comprehension questions.
You can use these alone or with a teacher to improve your reading comprehension skills.
Check out Breaking News English here!
Learning Vocabulary
So now you have a bunch of reading material. As you're reading, you're going to come across words you don't know. This is one of the goals of reading new things! Even as a native speaker who reads constantly, I sometimes come across new words and phrases I haven't heard before.
The first thing you need to do when you come across new words is to figure out what they mean. The most common way to do this is by looking the word up in a dictionary. And that's okay! However, it isn't the most effective way to figure out what new vocabulary means. This is where reading strategies come into play. Being able to identify and decipher new words in context is a very important skill for language learners to develop.
The phrase 'in context' is one I use in relation to vocabulary a lot. We should be learning as much vocabulary as we can in context. If you're interested in learning all of the different ways to help you uncover the meaning of unknown words while you read, check out my article "How do you read difficult words in English?"
Once you determine the meaning of words, you're going to want to memorize those words so you can identify and even use them in the future. That's where the other side of learning vocabulary in context comes into play.
Vocabulary is much more than what a word means. There is a lot of underlying information that you need to understand before you can use vocabulary like a native speaker. This information is what is known as the word's context. This is how the word is used by native speakers and in what environments it appears in (what other words are used with it).
This is another topic I've covered extensively in another blog post on this site. You can read a much more in depth discussion on learning vocabulary in context by reading my article "How to Learn English Vocabulary" here.
Reading Question Types
At roughly 2 hours 45 minutes, the IELTS test is massive. There are 4 parts to the test and within each part there are many things a candidate must do in order to achieve the band score they desire. If you want to get a high score in the IELTS test, you need to thoroughly know and understand the following question types.
There are twelve question types on the IELTS reading test.
Flow Chart Completion
Matching Features
Matching Headings
Matching Sentence Endings
Multiple Choice (one answer)
Multiple Choice (more than one answer)
Note Completion
Sentence Completion
Summary Completion (words from text)
Summary Completion (word box)
Table Completion
Identify Information (True/False/Not Given)
Knowing and understanding the best ways to answer all of these question types will be vital to your success on test day. You don't need to feel pressured to memorize all of these question types. You only need to be familiar with them. The reading test has overlapping strategies for answering most question types.
The biggest skill you can employ during your IELTS reading test will be skimming and scanning. This skill allows you to rapidly move through the questions and select the correct answers without having to read the entire article. This is vital to your success because you will not have enough time to read the whole article during the reading test. You should spend, at most, 20 minutes per reading part. This includes reading the article and answering the questions.
Here is a video I produced on my YouTube channel going over the skimming and scanning strategy.
I've also written an article containing my tips for improving your performance during the IELTS reading test (including skimming and scanning). You can check out my article "Improve Your IELTS Academic Reading Today with 5 Easy Tips" here.
IELTS Listening Test Prep
Listening is another language skill we can train passively. Many people find it easier and more pleasurable to engage with listening material than reading material. This may be due to our human preference for auditory and visual engagement. Millions of hours of English audio and video content is uploaded to the internet every day. This makes listening even easier to practice than reading. The vast majority of audio and video content online is free, whereas entertainment reading is largely paid content.
LibriVox


LibriVox is a website dedicated to providing free audiobooks of public domain literature to the world. There are over 15000 audiobook projects in LibriVox's catalogue. Much like Project Gutenberg, these works are all in the public domain, so you're going to find overlap in the offerings of the two projects.
This isn't a bad thing though! You can pair material from Project Gutenberg with LibriVox to have paired listening and reading material. As stated above, being able to train multiple skills at once is more effective and engaging. You want to make sure you're maximizing the fun you have while studying. There is no reason why you can't enjoy your English studies.
All of the material provided by LibriVox is done by volunteers. This means that the quality of some of the recordings can be hit or miss. However, nothing beats free in terms of price. If you want more professional recordings and a wider range of modern material, you're going to have to spend a bit of money.
Check out LibriVox's catalogue of projects here!
Audible


If you're looking for higher quality audiobook content, you can't go wrong with Audible. Audible is a service offered by Amazon which provides original content, audiobooks, and podcasts to its subscribers.
As an avid reader, I've consumed content from audible myself and I've always been impressed with the quality of the voice actors and the clarity and professionalism of the recordings. The choice for narrators always seems to fit the content. Often times, you feel as if the person reading the book is the author themselves.
Audible provides access to thousands of books from every genre imaginable, so you won't have trouble finding listening material both new and old.
At $7.95 per month, Audible is affordable too. You get unlimited access to thousands of books listed in their 'plus catalog' across any device you own. Whether you're using a PC, Mac, android, or iOS device, you'll be able to access premium audiobooks where ever and whenever.
If you're interested in trying out Audible, you can access their library of content free of charge for 30 days. Any content you take during the trial is yours to keep!
Sign up for a free 30-day Audible trial here!
YouTube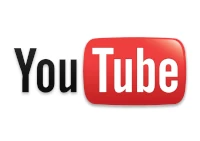 Video is another fantastic resource for listening practice. There is no better place on the internet than YouTube to access free high-quality video content. The YouTube video player even has some accessibility features that are incredibly useful for language learners.
You can slow the audio down to make listening easier, access subtitles, and more. These features enhance the accessibility of native English content by allowing you to adjust the content to your listening abilities. Is the presenter speaking too fast? Slow the audio down! Having a hard time understanding the presenter's accent? Turn on the subtitles!
I've written a comprehensive article about the best way for language learners to utilize YouTube for their studies. You can check out "How to Learn English with YouTube" here.
Listen and Write


Listen and Write is an interesting website. It pulls videos and audio recordings from around the internet and gets you to input what you hear while listening to or watching them. This is a very useful tool for testing your listening comprehension.
The videos and recordings are ranked based on difficulty, so learners can easily choose material that works best for them. The content is an eclectic mix of documentaries; segments from TV shows, movies and cartoons; and various other sources.
You can create a Listen and Write account for free. It allows you to upload your own audio to use with the tool and keep track of your results and review history.
Check out Listen and Write here!
Listen to Music
English music is famous worldwide. Chances are, where ever you live, you've been exposed to popular English music from multiple genres. If you already enjoy listening to English music, why not incorporate it into your studies?
Music can be useful for not only your listening abilities, but your pronunciation too. In order to sing a song, you need to be able to replicate the rhythm and speech patterns of the singer. The same skills vital to singing a song well are also required to speak English well.
Music comes in many styles, genres, and tempos too. If you aren't good at singing quickly yet, you can always choose to practice with a slower song. Songs can also be a great way to learn new vocabulary, both formal and informal. Musicians are extremely creative with the lyrics they write for their songs.
However, song lyrics can be cryptic at times. It can be hard for an English learner to grasp what the singer is saying as well as the underlying meaning of some music lyrics. What can you do to understand lyrics better? The answer is to use a lyrics sheet in conjunction with listening.
My favourite site to use when I need the lyrics of a song is Genius. It's very easy to find the lyrics to songs on their website.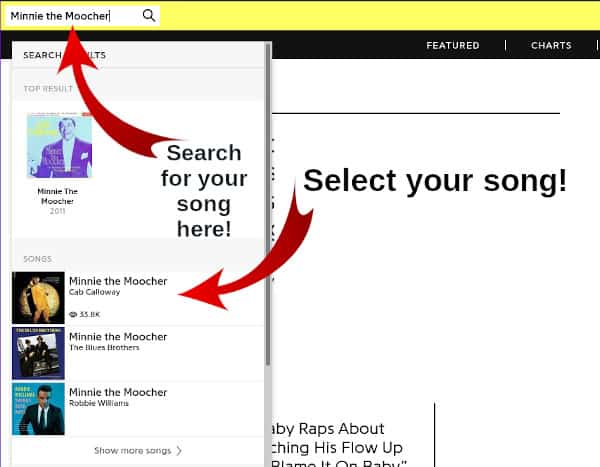 I enjoy Genius because their catalogue houses thousands of songs and their website has explanations for some of the lyrics. As mentioned above, you'll run into many situations while listening to music where the artist has used unfamiliar vocabulary. This could be slang, a metaphor, or other idiomatic language that is hard to understand. The explanations posted by members of the Genius community are simple and easy to understand.


Lyrics with explanations are shown in grey. When you click on one, it highlights in yellow and shows the explanation on the right. All these explanations are provided by members of the Genius community. Other community members can vote on good and bad explanations. You can use this feature as an English learner to understand your favourite songs better!
Listening Question Types
There are a total of 5 different question types for the listening portion of the test. Much like the reading test, in order to get a high score in the IELTS test, you will need to understand these question types and the best ways to answer them.
Multiple Choice
Matching
Plan, Map, Diagram Labeling
Form, Note, Table, Flow-Chart, Summary Completion
Sentence Completion
Being familiar with the types of questions you'll find on the IELTS test is vital to your success. You should study the 5 question types above until you're comfortable with each of them and fully understand the strategies available for answering each.
You can check out my 7 tips to improve your listening band score at my article "Improve Your IELTS Listening Today with 7 Easy Tips." In this post, I go over the five question types in detail.
Active Skills: Speaking and Writing
It takes a bit more work to improve your active language skills. This is because, unlike reading and listening, you need to produce English yourself. The English you produce will likely have some mistakes in it and you may not recognize the mistakes or understand why they're wrong when you do.
When it comes to speaking and writing, don't be afraid of mistakes! Seriously! This is one of the most important attitude adjustments you need to make during your language journey. Making mistakes is good. Think about it. When you learned your first language as a child, you made mistakes constantly. It isn't possible to learn something new without making mistakes. Mistakes are vital to helping us develop an understanding of how to use language effectively.
IELTS Speaking Test Prep
Some learners dread speaking. They feel self-conscious and nervous when they try to speak English. This is a normal and natural response! However, it's one you should get over as quickly as possible. The only way to do that is to practice speaking!
If you're still feeling shy when you speak to others in English, there are ways for you to practice speaking English alone. It's true! I've written an article about all the ways you can practice speaking English alone. You can check out my article "How to Practice Speaking English Alone" here.
Eventually, you're going to have to transition to speaking English to other people. After all, the IELTS speaking test is held with another person! You will need to speak to your examiner on test day, so you want to make sure you're comfortable speaking to others before that day comes.
Speaking Test Structure
In order to get a high score in the IELTS test, you will need to understand the structure of the speaking test. It's the same as the reading and listening tests. If you meet your examiner on test day and have no idea what to expect from the speaking test, you are going to do poorly. The only way to maximize your chances of success is to thoroughly understand the structure of each component of the test.
If you would like some tips on how to improve your speaking test band score, check out my article "Improve Your IELTS Speaking Today With 10 Easy Tips" here.
Part 1
The first part of the speaking test will be small talk between you and the examiner. They will ask you general questions about yourself and other familiar topics such as: friends, family, work, study, and hobbies.
Part 1 will last between 4 and 5 minutes.
The focus in part one is to assess your ability to communicate information and opinions on common topics. You should use this opportunity to relax. The IELTS test is meant to simulate a conversation. Try and treat the examiner like a friend you're meeting at a coffee shop. You will maximize your chances of success if you can relax and focus on speaking English.
Part 2
During the second part, the examiner will hand you a card with a question written on it. You will be given one minute to prepare an answer to that question. During the minute, you will be able to make notes on a scrap piece of paper and ask the examiner questions to clarify the question on the card.
You should speak for up to two minutes. Including the preparation time, part 2 will last between 3 and 4 minutes. The examiner may ask you follow up questions afterwards.
The purpose of part two is to assess your ability to speak at length about a topic. The examiner will not be prompting you to help you speak longer. Effectively organizing your ideas and presenting them clearly will help you maximize your band score.
Part 3
The third part will feature questions related to part 2. The examiner will ask you questions that are more abstract in nature. You may be asked to give your opinions on an issue or speculate about something.
Part 3 will last for between 4 to 5 minutes.
The third part will assess your ability to construct and present logical arguments. You will have to analyze, discuss, and sometimes speculate about issues. You should be comfortable organizing and presenting your ideas through speech.
Find Help
It can be difficult to improve your language skills on your own. In terms of active skills, you may not notice or be able to explain your mistakes. This may feel discouraging or daunting to the average learner. The English language is vast. There are over 300000 English words. This isn't including slang and other informal speech. Where should you start to begin improving? What path should you take? What are your strengths and weaknesses and where should your focus be?
These are all questions that can be answered by a good language teacher. You may be tempted to try to improve your skills alone or to attend a language training center. These are not bad ideas. It all depends on your present skill level, motivation, and budget. However, if you decide to improve alone, you only have yourself to rely on. You will have to find answers to your own questions and monitor your own progress. You will have to decide the best ways to improve and maintain your own motivation.
In the case of a training center, the teacher's attention will be divided among all of the students they teach. The materials provided by a training center are a "one size fits all" approach to language instruction. This isn't the most effective way to learn language, nor is it the most engaging.
It may cost more money to take lessons with a private teacher, but when you invest in a private teacher, you are getting your own personal English coach who is dedicated to your learning.
Your private teacher will have a deep understanding of your English abilities and will show you ways to advance your understanding and production of English. Class time with a private teacher is spent 100% dedicated to you. There are no other students to divide the teacher's attention.
A private teacher is dedicated to your success. They are available to answer your questions and offer personalized, targeted guidance. This is something you won't be able to receive through a training center or on your own.
If you're interested in more information on private language coaching, please get in touch with me. I offer 1-on-1 language coaching services providing targeted, personalized help to language learners just like you. Check out what I can do for you!
IELTS Writing Test Prep
Practicing your writing skills can be easier than speaking because writing can be done alone. All you need to begin practicing writing is a piece of paper and something to write with. I recommend physically writing rather than typing on a computer because the physical action of writing English words will help you internalize your learning.
Like all other parts of the IELTS test, I've put together my top tips for improving your writing band score. You can check out my article "Improve Your IELTS Academic Writing Today with 10 Easy Tips" here.
There are a wide range of activities you can do to practice your writing skills. Let's explore some together:
Write a Journal
Journaling is an extremely effective method for improving your writing. It's incredibly easy too. All you need to do is write about your daily activities, your thoughts and feelings, and literally anything else. There is no right or wrong way to keep a journal.
You enhance your English skills when you write. Your abilities to recall vocabulary, organize and present ideas, and think creativity in English all improve. These are vital skills to being an effective speaker of English and they all translate to helping you get a high score in the IELTS test.
Additionally, keeping a journal in a foreign language can feel cool and interesting. Almost like writing in a secret code that others around us might not be able to understand.
Creative Writing in English
Similar to keeping a journal, if you enjoy creative writing in your own language, you can try doing it in English too. Creative writing allows you to write about whatever topic you want. You aren't limited by anything when you write creatively. While journaling, you are restricted to real events and emotions. However, while creative writing, you can write about fantasy scenarios that will or could never happen in real life.
It can be very fulfilling to craft your own stories and situations in writing.
Writing Prompts
Thinking of a topic to write about can be difficult. That's where writing prompt generators come in. A writing prompt generator will create a list of random story ideas. You can choose between them and write about what sounds interesting to you.
These can be useful when you don't have a specific idea to write about, but you still want to practice your English creative writing.
Here's a link to a writing prompt generator.
Practice Writing Tasks
There are specific things you must do in order to get a high score in the IELTS writing test. The writing test consists of two different tasks. You will need to exhibit different skills for each of the tasks in order to successfully complete them. Without focused practice, it will be extremely difficult to write targeted answers which stand the best chance of getting a high band score. Therefore, it's vital that you dedicate time to practicing both writing tasks.
Writing Task 1
Writing task 1 is focused on charts, graphs, and diagrams. Your goal during the first task will be to present the information in the chart, graph, or diagram in writing. You will need to skillfully select and organize the important features of the task and write a clear description.
I've written an in depth guide dedicated to helping you maximize your task 1 band score. You can check out my article "How to Write IELTS Writing Task 1" here.
Writing Task 2
Writing task 2 will have different goals from task 1. You will be required to write an opinion essay on a given topic. Care must be given to answering the specific task question. It's common for candidates to miss the point of the essay question and write an essay which does not adequately address the task. If the question asks you about the advantages and disadvantages of cooking meals at home. You shouldn't write an essay about your favourite restaurant or how much you enjoy cooking. These are not relevant to the question.
Similar to task 1, I've written an in depth guide dedicated to helping your maximize your band score for task 2. You can check out my article "How to Write IELTS Academic Writing Task 2" here.
Get Writing Help
There is a lot to keep in mind for the writing test. You need to effectively balance answering the question with presenting your ideas with the appropriate academic style, vocabulary, and complex grammatical structures.
You should invest in expert advice because this is the most effective way to increase your writing band score. You invested a lot of your time, effort, and money in preparation for the IELTS test. Don't let all of this go to waste by relying on the advice of fellow students. An IELTS coach is someone with experience in both the IELTS test and teaching it.
If you want personalized advice on your IELTS writing, I provide a professional IELTS writing correction and feedback service.
I will provide you with everything you need in order to succeed and get a high band score.
Grammar and vocabulary correction
Pinpoint your strengths and weaknesses
Provide a detailed analysis of your performance
Provide a detailed break-down for each band descriptor
Provide you with an estimated band score
Give you a clear path toward progression
If this sounds good to you, check out my IELTS Writing Correction and Feedback service here. There you can find a sample correction report. You will receive the same quality report with your order. Or you can click one of the buttons below to order your custom writing correction report.
All feedback will be returned within 24 hours after you send your task.
Making Progress Towards a Great Band Score
These are all ideas and suggestions you should implement into your studying routine to improve your English skills. It isn't enough to merely study the IELTS test format and do some practice questions. The purpose of the IELTS test is to evaluate your language skills. The people who achieve the highest band scores are the people who have the highest English skills.
This isn't to say that studying test format isn't important. It is. The last thing you want to happen on test day is to be surprised. You don't want to encounter a question type you haven't practiced before or feel overwhelmed by the test because you didn't practice. Your general English ability will be tested, but so will your ability to complete the test as expected. There is a well defined method of execution for the IELTS test. You should know and understand it prior to your test day.
During the Test
The day has finally come. It's test day! You've practiced hard for this day. Don't worry. Throughout the months you've been studying, you have improved your English skills and thoroughly understood the IELTS test format.
Now that your test day has arrived, there are some things you should keep in mind in order to maximize your band score.
Get a Good Night's Sleep
Whatever you do, do not stay up late studying last minute. This will not help you get a higher score. If you decide to stay up late studying, you will be exhausted in the morning. You cannot expect to be able to operate at maximum efficiency during an almost 3 hour test if you are exhausted.
The best thing you can do is get a full night's sleep. It's recommended to sleep at least 6 to 8 hours.
Eat a Good Breakfast
Food is fuel. You want to make sure that you have a full tank for the test. You should make sure you eat enough food for breakfast. The last thing you want is to feel hunger pangs in the middle of your test. It's hard to focus when we're hungry.
Avoid this common error by ensuring you get enough to eat before your test.
Arrive at the Test Center Early
You want to be relaxed during your test. You can't do this if you're rushing around last minute because you got to the test center late. Being early will provide you with enough time to settle in and understand where you need to go to take your test.
It will also allow you to get coffee if you need it, go to the bathroom, or ask any last minute questions you may have. Don't be lazy! Get to your test center early!
IELTS Listening Test Day Tips
The listening test consists of four parts and will be 30 minutes long. You will only be able to listen to the recording once and you must answer 40 questions during that time. During the written test, you will be given 10 minutes at the end to transfer your answers to an answer sheet. If you are doing the computer based test, you will not have this extra time at the end. Be careful! Fill out your questions on the computer as you go.
Pre-read the Questions
As mentioned above, you will only have one opportunity to listen to the recording. This means you will have to fill out your answers at the same time as you are listening.
Because of this, you should read the questions before the recording starts to play. You will have some time in between sections to do this. Generally, you are given half a minute when a section ends to check your answers. Check them as quickly as you can and then pre-read the questions for the next section.
Underline Keywords
This tip goes hand-in-hand with the last one. As you're reading the questions, underline keywords that will help you focus your listening. Not everything that is said in the recording is important. Some of the conversation is filler. You should use clues in the questions to help you pin-point your listening during the recording.
Be careful! Sometimes the people in the recordings use synonyms or paraphrasing instead of directly using the keywords in the questions. Be on the lookout for these while you're listening.
Listen for False Starts and Negatives
During the recordings, sometimes the person speaking will correct themselves mid-sentence. You want to be on the lookout for these occurrences because they can mess you up. Sometimes they will begin to give the answer you are expecting, but stop and correct some of the information they had given.
Similarly, you want to listen closely for any negation words (no, none, never, not, hardly, barely, scarcely). These can be easy to miss if you are not paying close attention and you can easily miss out on points because of it.
Tie Names to Voices
During the dialogue sections of the listening test, there will be multiple people speaking. You want to be able to know the name of who is speaking because it can help you focus your listening.
As you read the questions, you will come across some which directly name a person. If you know whose name the voice in the recording belongs to, it will make it significantly easier to answer these questions.
Seven More Tips
In a separate article on my website, I've gone over seven additional tips for improving your listening band score.
Check them out over at my article "Improve Your IELTS Listening Today with 7 Easy Tips".
IELTS Reading Test Day Tips
The reading test is divided into three parts. You will have 60 minutes to complete 40 questions. Unlike the listening test, you will not be given extra time to transfer answers, so you should input your answers directly onto the answer sheet while reading.
Read Instructions & Questions Carefully
During the test, you should be reading everything carefully. You want to answer the questions they ask you. You don't want to be answering questions they think they asked you. This is an important distinction and something candidates do all the time! It's an easy mistake to make. You may be nervous and rushing through the questions. Don't do this!
You want to make sure you're filling out your answers properly with the required number of words and proper spelling.
Underline Important Information
While reading the passages, you should highlight important information. Much like the listening test, you should pre-read the questions and pick keywords to help you find the answers in the reading passage.
You can also make notes in the margins of the passage if you need to. These strategies can help you focus on finding answers quickly.
Prioritize Time Management
You will need to manage your own time. No one is going to tell you to stop reading passage one and begin passage two. You need to be aware of the amount of time you're taking to answer each question. You need to answer 40 questions in 60 minutes. You should roughly spend a minute and a half on each question, if you want to finish on time.
This is without any extra time left over to proof read your answers! Ideally, you want to spend no more than a minute per answer. If you find yourself stuck on a question, move on. It's better to finish the other questions first and return to finish harder questions later.
Don't Leave Blanks
You will not be penalized for getting questions wrong. Whether you write the wrong answer or nothing at all, the outcome is the same. You don't receive a mark. This means that you should not be leaving any of the questions blank on your test.
Take your best guess at an answer. You never know if you will be correct or not. If you write something down, there is a chance you could get the answer right. If you write nothing down, there is a 100% chance that you miss a mark. Don't miss marks for no reason.
Five More Tips
In a separate article on my website, I've gone over five more tips for improving your reading test band score.
Check out my article "Improve Your IELTS Academic Reading Today with 5 Easy Tips" here.
IELTS Writing Test Day Tips
Two parts make up the writing test. You are given 60 minutes to complete them.
Don't Reuse Words from the Question
During the writing test, you will need to summarize the situation in task 1 and write an essay introduction for task 2. You should not reuse words you read in the question. The examiner will disregard any recycled information, so you should take care to paraphrase the information to the best of your ability.
Balance Quantity and Quality
You want to make sure you're producing quality writing. You will lose marks for pointless repetition or shallow ideas. This means you want to maintain a balance between how much you're writing and how well you're writing.
Frequently, you'll see advice online saying to limit your word count for each task. This is bad advice. There is a minimum word count of 150 words for task 1 and 250 words for task 2. There is no maximum word count. In fact, you need to provide fully fleshed out, in depth answers which are well supported and organized to achieve a band score of 9 in the writing test. This is not possible if you are going to needlessly limit the amount you are writing.
However, you need to understand your capabilities. You should thoroughly understand how much you are able to write in the allotted time and how much you are able to write while maintaining coherence. If you are not able to write 500 words while ensuring your writing is well organized and makes sense, don't write 500 words. The key here is maintaining a sensible balance between the quality of your writing and the quantity of it. It makes no sense putting an arbitrary limit on the amount of words you write. The test does not require this.
Prioritize Time Management
The writing test is 60 minutes long. During this time, no one is going to tell you to stop writing task 1 and begin writing task 2. You need to be aware of the time yourself.
IELTS suggests spending 20 minutes writing task 1 and 40 minutes writing task 2. These are not mandatory time limits. They are suggestions. The reasoning behind these suggestions is due to the marking. Task 2 will be marked with twice the weight of task 1. Therefore, it makes no sense to spend more time writing task 1 over task 2. Your band score depends much more on the quality of task 2 than task 1.
Ten More Tips
In a separate article on my website, I've gone over ten more tips for improving your writing test band score.
Check out my article "Improve Your IELTS Academic Writing Today with 10 Easy Tips" here.
IELTS Speaking Test Day Tips
The speaking test will take place either on the same day as your other tests, or it will take place on a separate day. This depends on how you scheduled your tests. On test day, the speaking test will last between 11 and 14 minutes.
You will meet face-to-face with an examiner and have a short conversation with them, divided into three parts.
Keep Calm (and Carry On)
If you're nervous, you're going to perform worse than if you were calm. This is only natural. It's difficult to think when we're wound up. You should try to have a bit of small talk with your examiner and relax yourself in any way possible. You will perform at your maximum when you are able to relax.
Clarify When Needed
You will be able to ask the examiner about the questions they ask during the test. If you don't understand what the examiner asked you, you need to ask for clarification. This can be either asking them to repeat the question or to phrase it in a different way.
The examiner will not give you hints or tips to help you answer the question, but they will help you understand what the question is.
Don't Focus on Grammar and Vocabulary
Of course, your band score will depend on your use of vocabulary and grammar. However, it does you no good to focus on your grammar and vocabulary during the test. This is something you should have worked on before your test day. Now it's too late.
Instead, what you need to do is focus on speaking to the best of your ability. You can't do this if you're thinking about whether or not you correctly used the past participle in your last sentence. It's similar for vocabulary. Use vocabulary you're comfortable with. There is no point getting fancy with 10 dollar words you end up misusing. This works against your goal of achieving a high band score.
Answer the Question
You want to listen carefully to the question you're asked. Remember that you can ask the examiner to repeat themselves if you're unsure about a question. Do this. It is vital that you answer the questions that you are asked. It's very easy to miss important keywords from a question or misunderstand the question entirely and end up answering a different question. You want to avoid this situation.
If the examiner asks you about the advantages and disadvantages of online shopping, you should not begin to talk about how much you enjoy shopping on Amazon. This is not the question they asked you. It will be very easy to misinterpret questions if you're not careful. Pay close attention to the questions and answer them appropriately.
Ten More Tips
In a separate article on my website, I've gone over ten more tips for improving your speaking test band score.
Check out my article "Improve Your IELTS Speaking Today with 10 Easy Tips" here.
Conclusion
This was a comprehensive look at the IELTS test and the best ways to get a high band score.
The IELTS test is a long, difficult analysis of your English skills. This means that you should work on improving your general English abilities before test day. The best return on investment you receive comes from improving your English skills. You want to get better at English. You don't want to get better at taking the IELTS test over and over again.
There is a vast world of resources available to you for achieving this goal. Whether you choose to tackle this journey alone or with a little help from an English instructor. I wish you luck and all the best on your IELTS test, so you can stop studying and start living your language.